Located in Fayetteville N.C. 2956 Owen Dr in the Crown Square Plaza
Tues - Thurs 12 - 8 pm
Fri - Sat 12 - 10 pm
Sun - Mon By appt. only


Inkspiration Tattoos is only interested in bringing the highest quality of tattooing at the fairest price around. With an inviting atmosphere,along with talented and friendly artists, you will to find that Inkspiration Tattoos isn't like the same old tattoo shops that you are used to.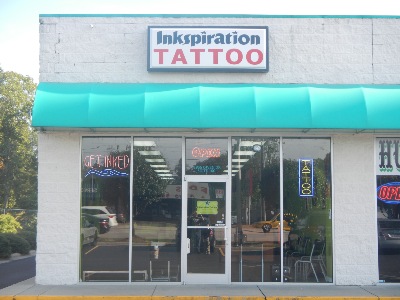 This tattoo shop covers an array of subjects in the field i.e.( Custom artwork,Color, Blk & Gry, Asian, Traditional, Pin-ups, Cover-ups,Horror and Sci-fi, Religious, or even what you may bring in. If you have an idea, we can help you!

With a combined 17 years of experience our artist are more than prepared to give you a great tattoo.

If you are not familiar with our company and your first contact with us is online: We would be pleased to hear from you! Please let us know what your needs and questions are, we will be more than happy to help.

But since you're here, why not take a look at our artist and their photos. You can see for yourself just how talented they really are.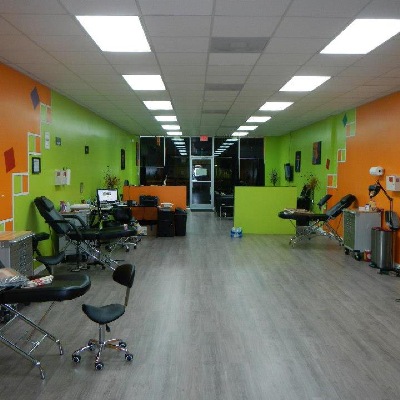 Here is a look at the inside of the shop when it first opened in Aug




If you have any questions that you need answered feel free to contact us by phone during business hours or by our emails located on the artist pages. We will be happy to answer you. Well it's your move now , hope to see you at the shop.